Property
HOW TO CHOOSE DECKING FOR A SUMMER HOUSE
Summer is just around the corner, the days are going to be very long, you must gear up your outdoor spaces. A perfect deck is the need of the hour as you will enjoy it throughout spring as well as autumn! A deck is a wonderful alternative to your living space, so you must plan it in such a manner that it matches the feel of your house. The deck not only beautifies your entire home but also increases its total value. Here are a few tips for choosing the deck for a summer house: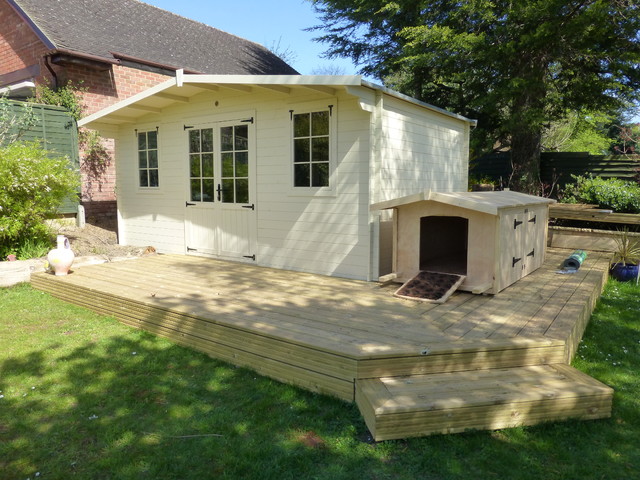 THE RIGHT SIZE
When you plan to create a deck, the first thing you must think about is the size or space your deck will occupy. The size depends on the number of people you wish to accommodate and the theme you want your deck to follow, you can add a hot tub or grill station. If you are planning to add built-in seating, then space is definitely something you should watch out for. Remember that the deck shouldn't occupy more than 20% of the size of your house as it can ruin the visual balance. Always opt for a ground level decking.
DECK IS ANOTHER ROOM
Like already discussed your deck is a wonderful alternative to your living room, so it must be treated like an indoor room. You should add built-in lightings to stairs and safety railings to enhance nighttime enjoyment. For daytime use, you should use shaded seating. Further, if you are looking forward to a lounge area or cooking area then choose designs accordingly. Hybrid spaces are the best as it can be adjusted quickly depending on the occasion.
CONNECTIVITY
The deck connects your house to the garden area or landscaping. Design the deck in such a manner that it acts as a gentle transitional space between your interior as well as exterior spaces. You can do this by offering natural views of flower beds, and incorporating built-in planters. Sliding doors or joining functions are a great way to blend deck with both interior and exterior.
WHAT IS THE FINAL GOAL?
The way you plan your deck is dependent on the final goal you set. If you need a deck to fulfill your cooking or lounging dreams, then expect it that way while if you have a house with a mountain view, you can use the deck to enjoy it. A peaceful retreat or a party space, it all depends on your wants. Finalize your deck goals with proper entry and exit.
THE RIGHT MATERIAL
It is common for people to use a hefty amount of composites, PVC and other low maintenance materials for their deck. However some people don't wish to spend money at all, such people opt for inexpensive treated or (somewhat less reasonable) cedar. If you are getting a wooden deck, then be ready to pressure wash and seal it once a year. A piece of advice, if you do not have the time to seal or pressure wash it then just go with the regular maintenance. Always choose a reputable decking company that provides you with designers that can create a unique floor inlay to add some character to your deck.