Our cellphones are no longer just for making calls or sending SMS messages. You can do a lot with a smartphone, making it harder to decide which one to buy. Even if you're set on one brand, you'll have an overwhelming amount of options. Maybe you've been using the same smartphone for a few years, and the wear and tear have made you realize it's time for an upgrade. Or maybe you like to change phones quite often because you're a tech enthusiast who enjoys novelty. Either way, it can be quite stressful since prices can go upwards of $1000. To help you narrow down your choices, we've made a list of the top 5 things to consider when buying a new smartphone.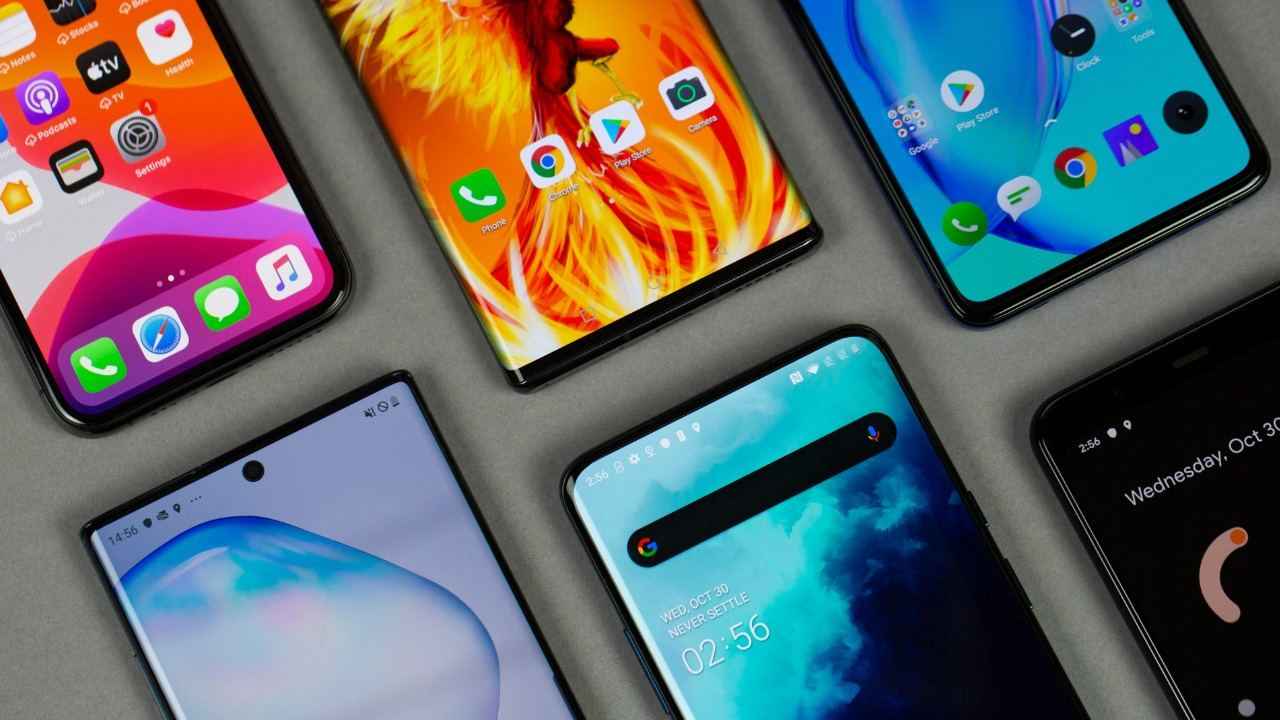 Display
If you're like most people, you're going to spend many hours staring at your smartphone's screen. The first thing you'll notice and care about will probably be the size. If you watch a lot of video content on your phone, then you'll probably want one with a bigger screen (5.5 inches or larger). Narrower aspect ratios have made phones with big screens easier to use, but if you have small hands, you might want to check in a store if you can use them comfortably. Phones with smaller screens have the advantage that they're more compact, and you can easily fit them in your pocket.
If you decide to buy a phone with a larger screen, check out the resolution and don't go for anything below 1920 x 1080p. Full HD is the bare minimum you should get from a smartphone. If you can afford to splurge or you're willing to do some research on how to get cell phone discounts, you might want to look for the sharper 2560 x 1440 QHD resolution, which is what most high-end phones offer these days. Some devices even boast 4K resolution, but that's kind of overkill since it's unlikely that you'll notice the extra pixels.
The screen's brightness is another important consideration. You want to make sure the screen is bright enough to use your phone outdoors in direct sunlight. Then you want to pay attention to the viewing angles and color quality. Phones with AMOLED screens offer wider viewing angles, richer hues, and deeper black levels.
Operating System
The two most popular operating systems for smartphones are Android and iOS. They're both easy to use. Apple's iOS has a reputation for being easier to use, but that's mostly because there's a learning curve when switching from one to the other. That's also why most people like to stick with the operating system they're more familiar with. Android dominates smartphone sales globally and offers a broader range of devices for different prices (usually more affordable than iOS). Since Android is an open OS, you'll also have more customization options. However, updates tend to be slower than for iOS since it's easier to target a smaller set of devices with similar specs.
Apple's App store also tends to get all the hottest apps and games first, and there's the added advantage that it will work seamlessly with other Apple devices. If you use a Mac or an iPad, an iPhone will make the most sense for you. Moreover, Apple's iOS tends to be more secure than Android. As we mentioned before, ease of use depends on familiarity. If you're used to using Google Maps, Google Docs, Google Assistant, and you've always had Android devices, then you might want to go for another Android-based smartphone, which will also be more affordable. On the other hand, if you own Mac, an iPad, and you've always had iPhones in the past, it would be easier to get another iPhone, and you can find iOS versions of these tools in the App Store.
Storage
Smartphones, much like computers, have two types of memory:
RAM or Random Access Memory, which, along with the processor, determines the speed and ease of operation
ROM or Read-Only Memory is used to store the OS, apps, videos, photos, songs, documents, etc.
In this section, we will discuss

storage

or ROM.
Whatever you do, don't get a phone with just 16 GB of storage. 32 GB is the absolute minimum. Even if you don't take that many photos or don't like to play games on your phone, you'll still need more than 16 GB because most apps these days take up quite a lot of storage space. Sure, you could get an Android phone with a microSD card (since iPhones don't offer this option), but the apps you install on the microSD card run slower, and sometimes your phone won't even recognize them.
64 GB is better if you like to take a lot of photos. If you want to record videos and play many games, you should probably get 128GB. There are some ways to save storage space, like storing your photos in the cloud, streaming music, streaming videos, and not installing too many apps or games, but you're still going to need at least 32 GB.
Battery Life
There's nothing worse than having a phone that's always running out of battery. Even if you're a light user, you will need a phone with at least 3000mAH battery life to last you through the day. When we use our phones, we usually overlap multiple apps. Other factors such as screen size, brightness, processor, and operating system determine how many hours your phone will last on a single charge. You'll have to look up reviews for this one. Luckily, YouTube is full of in-depth studies. You should also check the phone specification to see if the phone offers fast charging and wireless charging.
Processor & RAM
As we mentioned before, the processor and RAM determine the speed of your phone. This translates to faster open times for apps, quicker photo editing, and smoother gameplay. RAM is critical for multitasking, so you'll need at least 2GB, but more is better. Ultra-premium phones usually have 8GB, but 4GB or 6GB is enough for most people.
In terms of processor, the fastest mobile chip on the market is the Apple A13 Bionic, followed by the Snapdragon 865, Exynos 990, and Density 1000+. If you like to use your phone to play games or stream videos, you will need a faster processor, so we recommend that you look up more detailed reviews after you've narrowed down your list of smartphones you're interested in buying.