Marketing through promotional products can boost the outreach and recognition of your brand. However, it is very crucial to select the right promotional product as you are going to gift it to your worthy customers. Experts say that it is not at all effective to just flood the community with freebies with your logo printed on them. If your customers do not find it useful, then they may keep it into a pile of unused stuff or even throw it. While deciding on the promotional product, ask yourself, will the customer use it on a daily basis or not. If possible, you can take a survey on what freebies your customers will love to have.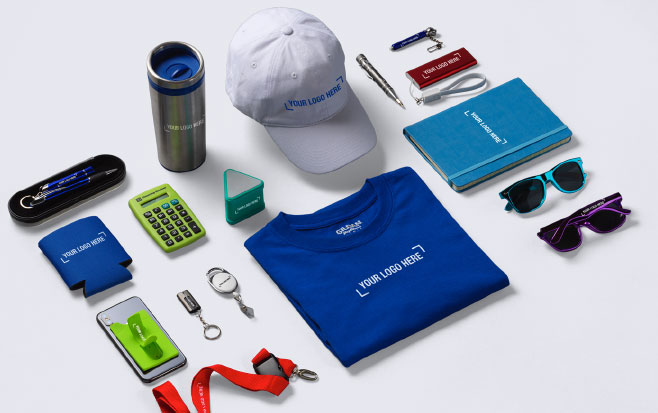 Promotional items are only valuable if they provide a return on investment. So, be innovative and choose something that people will love to own. If they like your such sweet gesture, chances are there that they may visit again.
Now let us see how to choose the right and effective product for marketing.
#1. Have a clear objective in mind. 
Before planning your marketing budget and deciding on the products, firstly study what your goal is. If you are not clear with what you want to achieve, then you may waste your time as well as money. Look at what outcome you are expecting from the promotional campaign. If you wish to increase your brand recognition or you want to derive the interest of people into your business, or you want to acquire high-value customers. Your objective will be helpful in deciding how much time and money you should invest in the project.
#2. Consider popular product categories. 
You can get unlimited options for designing custom promotional products. But important is to select the one that offers some functional value to your customer. Where it has to be useful, it should also relate to your industry. You can even go for the popular promotional items that have a high rate of success. Some of the widely used products are promotional t-shirts, drinkware, USB drives, desk supplies, writing instruments, promotional bags, headwear, and calendars.
#3. Learn everything about your audience. 
Try to gather information such as age, family status, gender and occupation of your customers. The more you will learn about your audience, the easier it will become to leave a long-lasting impression on them. Also, think about the lifestyles of the people you are planning to target. You can even get timely feedback from your customers on whether they liked your product or not.
#4. Consider durable products only.
The promotional product you use should easily become part of the customer's daily routine. So, make sure that the product you are giving is useful and durable. It should be long-lasting because the more they will use it, the more it will come into the notice of other people. Also, you can build trust in customers by giving them quality promotional products.